Well, it's been nearly a month and a half since we had a new poll, and a lot of information has been released from Eugen and Focus recently.
---
Today, Eugen and Focus release a trailer dedicated to the naval support units of Wargame: Red Dragon, similar to the trailer they did for the aircraft in Wargame: AirLand Battle.
Eugen and Focus on the official website stated that Wargame: Red Dragon is now available for pre-ordering. Those who pre-order will have access, in the coming days, to the game's Beta Early Access version. Those who own Wargame: AirLand Battle will be granted a special discount of 25% for pre-ordering.
Links
---
Eugen's Next Game
Yesterday, Eugen announced another RTS that will be in development after Wargame: Red Dragon for publisher Focus Home Interactive:
Act of Aggression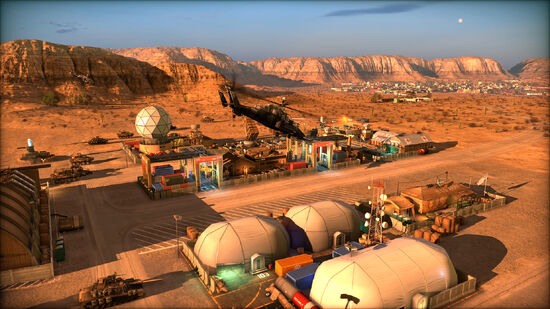 The game was codenamed "Act of R.U.S.E." by Eugen employee and forum admin MadMat on the official Wargame forums, thus implying this game could be a spiritual successor to Act of War: Direct Action, with some gameplay elements from R.U.S.E. Focus commented that the game will "bring the players back in the 90's Golden Age of strategy games.", which means it will be more of a traditional RTS like StarCraft and Command & Conquer. They also stated that "Eugen is set on delivering a real-time strategy experience that will touch a larger audience of gamers" as well.
Since the announcement, the Act of Aggression Wiki was created and it currently has just under 10 pages. The Act of Aggression Wiki is the fourth wiki that is part of the Eugen Systems Database Network.
Links
---
Eleventh Poll Results
Here are the results from our eleventh poll: Which new nation are you most looking forward to playing as in WRD?
China - 24
Japan - 32
North Korea - 18
South Korea - 9
Australia and New Zealand Army Corps - 47
Well, it appears that fans are more willing to fight for kangaroos and kiwis rather for with the nations of East Asia, although Japan is the second most voted nation soon to be played.